Service Times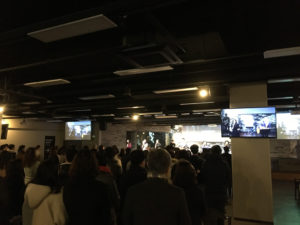 Sunday Services:
10:00am (Bilingual) *temporarily
12:00pm (Bilingual) *temporarily
Family Worship Room  & Nursery Room
Our Family Worship Room is available for families to use during services. Our Nursery Room is available for women-only and babies. These two rooms are located near the bathroom hallway, at the rear of the main sanctuary.
Kidspring (Children's Worship):
10:00 am, 12:00 pm
RISE (Student Worship):
12pm – Junior High Worship + High School (temporarily joined together)
Morning Prayer Service: *ON BREAK 2/2018*
5:30-6:30am (Note: These services are in Korean only)
Women's Midweek Service: *ON BREAK 2/2018*
Every 2nd Wednesday at 10:30am (bilingual)
Overflow Service:
Every last Friday of the month at 8:30pm (bilingual)
We are currently in a period of transition into our new building. Please note that service times may be changed starting in March.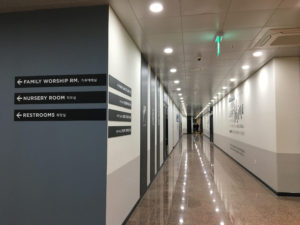 Get connected when you come visit! 
1. Come stop by Guest Central.
2. Fill out a Newcomer's Card and drop it off in the offering box (or with any of our booth volunteers/staff). Our staff prays for every newcomer.
 *This is not a covenant member registry card.
3. For more information on joining a community, check out the Community Groups Brochure at Guest Central.