Legacy Campaign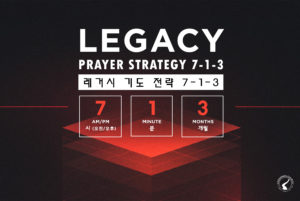 What is Legacy Campaign?
We are praying to move into our new house and experience God's amazing blessings! After praying for a new place for several years, we are now scheduled to move into our new building around November.
We need to raise funds by October 2017 for this to happen.
Should God move your heart, please pray and give! Giving from the USA… We have partnered with Footstool and are now able to process tax-deductible gifts from the US.
Go to: http://give.fivetwo.org/give.lifespringkorea.org/ for more information.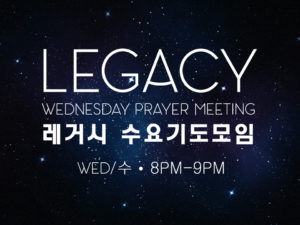 Wednesday Night Prayer Meetings:
Every Wednesday from 8-9pm we have weekly prayer meetings open to our entire church to pray for God to do miracles with Legacy and our upcoming move. There is also a separate program for children during these prayer meetings. Come out and let's pray together in faith and expect great things from the Lord!
Fasting & Prayer Sign Up:
Sign up to be a part of our fasting and prayer chain as we pray and seek the Lord during our move. Sign-up sheets are available inside the cafe.
Community Group Prayer Walk: Each community group will be going to our new site to pray and walk so we can cover our new church site with God's blessings and favor.