Kidspring (36 months-5th Grade)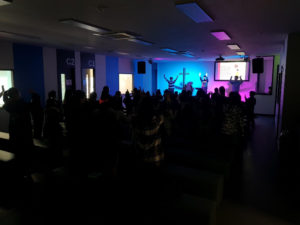 Kidspring is the children's ministry of Lifespring Church, encompassing children from 6 years old through fifth grade. The Kidspring experience is different for each age group. But, in each class, your child will learn about the Bible through games, crafts, age-appropriate Bible lessons and application activities.
WHAT ARE THE KEY VALUES UPHELD IN KIDSPRING?
A Spirit-filled Place
Our greatest desire at Kidspring is to build a Christian atmosphere for children where they are given the opportunity to become aware of God so that they can respond to Him in faith and love. We pray that this will help them to grow as children of God rooted in the Christian faith.
A Secure Place
We want to make sure that parents can rest assured when leaving their children with us. We have instituted a security label and registration system for all children and parents.
A Sterile Place
We help Lysol and Purell stay in business. We spray down all of our rooms before the service, and will ask all children to use Purell upon entering the room. We don't like germs.
A Fun Place!
Church should be fun, right!
HOW WILL YOU CONTACT ME IF MY CHILD NEEDS ME?
We will always do what we can for your children! If there is ever a time there is an emergency or they are simply in need of mom or dad, we will either flash your security tag number near the bottom corner of the screen or come and get you. If your number appears on the monitor, please come to the front registration desk in Kidspring.
If you would like to see the remaining portion of the worship service, you may take your child to the FAMILY WORSHIP ROOM where a live video feeds into a family-friendly environment. If you have any other needs, please feel free to see a staff member.
HOW DO I PICK UP MY CHILD AFTER SERVICE?
When you check your child in, our trained volunteers will explain to you how to pick up your child. Please let our volunteers know that it is your first time visiting Lifespring, and they can help you.
HOW CAN I VOLUNTEER IN KIDSPRING?
There are many positions available where you can serve. We need teachers, teaching assistants, registration helpers, and worship volunteers. We even have a place for junior high and high school students to get involved. If you are interested in serving in our children's ministry please pick up an application at the Registration Table or talk to Pastor Sam.